DraftKings Casino States Expand, Huge Growth in PA & Michigan
DraftKings Casino, the most recent addition to the company's offering, is causing a stir in jurisdictions where it is both live and legal to operate such a business. DraftKings Casino provides players with a generous welcome bonus in addition to an extensive selection of table games, slot machines, and live dealer games.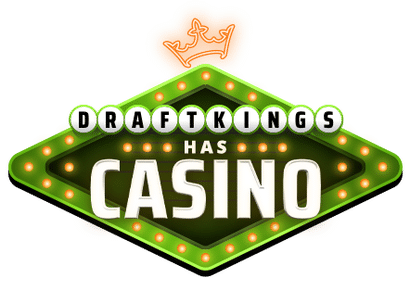 Legal In 5 States
PA, NJ, MI, WV, CT. 3 i-gaming bills are pending
4.7 iOS Rating
Top rated casino app for iOS based devices
Bonus Options
Deposit bonus options up to $2000
DraftKings Casino app currently holds a position as one of the legal online market's best overall options. While early online casino expansion has moved at a slower pace than that of online sports betting, five states currently offer standalone offerings spanning table games and slots. As of the Summer of 2023, New Jersey, Pennsylvania, Michigan, West Virginia, and Connecticut are live, although it is expected that launches in other key markets such as Illinois are on the horizon for 2024.
The number of DraftKings Casino states currently live may be few, but the number of offerings within each is plenty, meaning users have a number of options from which to choose.
In the long run, most players will likely gravitate towards a single selection, but the ongoing competition between operators to be the preferred choice and gain market share is a boon for prospective players. Such competition breeds competitive new player bonuses, recurring player benefits, and a race to offer a unique and reliable experience.
For its part, the DraftKings Casino app grades out as one of the best overall options, thanks to a comprehensive list of gaming options, unique bonus structures, and perhaps most importantly, the trustworthiness of its brand. Notably, DraftKings is a publicly traded company, known as one of the biggest and best brands in the i-gaming space.
In the ensuing DraftKings Casino review, we will dig into each of these core components, including how to sign up and claim the best DraftKings Casino bonus before getting started.
DraftKings Casino Sign-Up Promo Code
| DraftKings Casino App | Sign Up Promo Code Details |
| --- | --- |
| 🎰 DraftKings Casino Promo Code | No promo code is required. Simply click here to redeem the best overall current offer. |
| 🎲 Signup Option 1 | New players will receive up to a $2,000 deposit match |
| 🎲 Signup Option 2 | Deposit $5+, Receive $100 Casino Credits |
| ⏰ Time limitation | The deposit match must be redeemed within 30 days, the $100 casino credits offer must be redeemed/played within 7 days |
| 💲 Minimum deposit | $5 |
| ➡️ Wagering requirements | Casino credits = 1x, Deposit bonus = 15x |
| ✅ Age Minimum in All States | 21 years of age |
| 🇺🇸 States available | New Jersey, Pennsylvania, West Virginia, Michigan, Connecticut (casino credits only) |
| ❗️ Bonus Last Verified | September 2023 |
| ⭐️ Our Casino Rating | #1 |
Sorting through the DraftKings Casino app bonus offerings and structures seems like a natural starting point. Ultimately, most interested users looking to download and play with a new app typically want to know two things:
What type of games does it offer?
What type of bonus do I get when I sign up?
The second question is particularly important since the industry's top apps each have their own unique incentive packages. It's also important to provide a detailed outline of the mechanics, given there is often fine print attached to these offers.
The good news as it relates to the DraftKings Casino app bonus is that offers players in four of five states (excluding Connecticut) a choice in how they are rewarded.
DraftKings Casino Deposit Match Bonus
Available in NJ, MI, WV, and PA, the first option provides up to $2,000 in bonus bets that convey through a 100% deposit bonus. In other words, a new player who issues a $700 deposit will receive $700 in bonus funds. So, a larger deposit means a larger bonus, matched by the dollar, up to $2,000. However, it is not mandatory that a player make such a significant upfront investment, as the minimum threshold is just $5.
As is industry standard, the bonus funds must be played through in order to make a withdrawal. In the case of DraftKings, bonus funds are subject to a 15x playthrough requirement and must be played through within the first 30 days after the initial deposit.
Also of note, certain gaming types carry different playthrough contribution rates. Slot offerings pair at 100%, while table games like blackjack are 20%. Games like video poker, baccarat, and roulette total just 10%. As a practical example, $100 played through slots will count as $100 towards the contribution requirement, whereas $100 played on DraftKings blackjack or roulette, will count as $20 and $10, respectively, towards the requirement.
In short, this is a good option for someone who wishes to capitalize on a high-upside bonus, as long as they wish to wager high enough stakes or play at a high enough volume across 30 days to hit the requirements.
DraftKings Casino Free Credits
While the potential upside may not be quite as great with this particular option, it may be better because of its simplicity.
Here, a player can sign up with the DraftKings Casino app, deposit $5, and claim $100 in casino credits. Unlike the cumbersome requirements of the deposit match, this offer requires just a one-time playthrough requirement. Meaning, the funds can be played once before turning into real money that's yours to keep.
For this reason, it is our recommended option because, for purposes of being fair and balanced within this review, the playthrough requirements on the deposit match option are quite daunting.
As a final note, this option is available in all five states.
DraftKings Rewards Program
Although the DraftKings Casino app's new player sign-up bonuses have plenty of similarities to its rivals, it separates itself through its My Rewards program.
With DraftKings My Rewards, a player will accumulate what DraftKings calls "Crowns," which are essentially an accumulation of bonus points. Crowns are earned with each dollar wagered. These crowns can be redeemed for perks like DK dollars and casino-free credits. Essentially, these are bonus bets that can be cashed for real money with 1x play through winning bets.
The other way that DraftKings creatively incentivizes loyalty is through its Dynasty Rewards setup.
Here, a player can move through a variety of tiers (Bronze, Silver, Gold, Diamond, and Onyx) which unveil different levels of incentives. Along the way, players will gain varying degrees of access to, enhanced promotions, DK Dollars, swag, merch, experiences, and more.
Current Promotions for September 2023
Casino apps aren't prisoners of seasonality or held to peak times or busy seasons, and because of this, game offerings along with the overall user experience are susceptible to becoming stagnant. DraftKings knows this, which is why the brand places emphasis on keeping things updated. Whether it's fresh branding and different twists on casino and table games and promos, there's typically something new to see on a week-to-week basis.
This month, there are a few additional promos to note (opt-in required)
New to Rocket: Claim $5 in casino credits on DraftKings Rocket.
Casino Games Lossback: Get 20% back on net losses on any casino game, up to $1,000 in casino credits.
National Blackjack Day Special: Play $210 on any blackjack game and get $21 casino credits.
Largest multiplier: 1,000x biggest win: $54,830
Progressive Jackpots: More players means larger jackpots. Currently, players can take a shot at $133,000.
Treasure Trove: Play on DraftKings, join My Rewards, and sign in to claim an unidentified prize courtesy of the app.
Slot Madness: In the spirit of college basketball's postseason tournament, opt-in, and deposit $50 for a chance to win a share of $500,000.
DraftKings Casino Update (Monday 9/4/23)
Here are the latest updates and promotions at DraftKings Casino this week.
New Promotions
All new DraftKings casino players who sign up today will receive $35 in casino credits and a choice of two deposit match offers. Once you've claimed this bonus, check out the DraftKings casino promotions page for additional bonus options:
$10,000 Leaderboard: Take part in the DraftKings Casino leaderboard this week for your chance to win a share of $10,000. Top prize is $2,000!
Refer A Friend: Refer a friend to DraftKings Casino and you will receive $100 in credit for each new player you refer. Use your referral code when recommending DraftKings casino app in order to take advantage of this promo.
New Casino Games added to DraftKings
The New Games page at DraftKings is super busy this week! Here's a selection of the latest titles available for you to play online from Monday, August 7th.
DraftKings Digits (slots): This game may have your attention for a while. There is a wheel with 101 spaces on it, ranging from 0-100. Players simply pick a number of their choosing, which is their target number. Players then decide whether the wheel will land over or under that target number. The over and under each have odds based on where the target number is located. Naturally, the lower the chance of hitting, the higher your potential payout could be. Should you play exactly 0 or exactly 100 and win, you'll be paid out at a maximum win rate of +9898. If you choose to play it safe and play over 0 or under 100, the odds are -10000. Players can wager anywhere from $1 to $2,000 per spin.
Playboy Diamonds (slots): RTP of 96.57%. 5 reels, 243 paylines, free spins, multipliers and a max of $3,000. Microgaming is the software provider.
12 Western Horseshoes (slots): You may be able to wrangle up some big wins through the 12 Western Horseshoes if you're a lucky player. The 5×4 video slot comes with Wilds and Scatters that yield Bonus Spins. Scatters are collected on a meter and then other Scatters are removed once that is filled. Microgaming is the software provider for 12 Western Horseshoes online slots.
List of Casino Games Available
As noted above, most players want to know about promotional and game offerings before they sign up. With the scope of bonuses covered, let's now turn to what to play.
Upon opening the app, the player will experience a horizontal scroll of categories: All games, jackpots, slots, live dealer, new games, DraftKings games, blackjack, roulette, table games, and variety.
Those who hit the "all games" category will be able to scroll through approximately 600 different games. We know, because we took to the time to do it. Most games have dozens of variations — more on this below — but a significant percentage of the options is comprised of DraftKings' comprehensive slot games.
| Casino app game type | Notable options |
| --- | --- |
| Slot games | American Treasures, Just Kitten Around, Loki's Luck, NHL Slapshot, DraftKings Rockeet, 88 Fortunes, Mystic Shrine, Mega JackPots Cleopatra |
| Live Dealer | Baccarat, Roulette, Blackjack, Poker, Three-Card Poker, |
| Table Games | DraftKings American Roulette, Baseball Blackjack, Basketball Blackjack, Football Blackjack, Craps, Four 20s Blackjack, European Roulette, Spanish 21 |
| Other | Mad Yeti Keno, Deal or No Deal Slingo, Doupleplay Super Bet |
Within these categories, players will have access to slots, roulette, blackjack, big wheel, craps, baccarat, simple squares, texas hold'em, three card showdown, three-card stud, and more. Within these games, many are offered with various twists.
For instance, DraftKings brand ambassador Kevin Hart, who routinely stars in television and online ads for the company, has his own game called "Hart-Race Hold'Em."
Roulette is a popular pick on the DraftKings Casino app, and there are 13 different games within the category, including the likes of "Real Roulette with Sarati," DraftKings Touchdown Roulette and DraftKings Basketball Roulette. Of course, the essence and rules of the game remain in tact, but with a different twist on the user experience.
In terms of the most popular games, Hart-Race Hold'Em has gained popularity following its recent release, while roulette and blackjack are unsurprisingly mainstays. Slots, however, draw significant action, and games like DraftKings Rocket, Fortune From Skillstar, and the long-running classic 88 Fortunes are go-to picks.
Finally, players should be aware that many of these games require very little by way of minimum wagers. Some slot games can be played in $0.10 increments, often starting at $0.40, while other games may require a minimum $1 wager. Those looking to take a more aggressive approach can bet hands and spins into the $1000s.
Interface, Functionality, and User Experience
Previously, DraftKings first made waves through its emergence as one of the industry's biggest and best daily fantasy sites. Since then, it has gained brand recognition and market share through versatile ad campaigns across television, radio, and online mediums. While this notoriety has helped the company promote awareness of its product, it needs to offer a quality product to build on that momentum.
In other words, it's great if people know who you are, but if the product can't meet the hype, it will quickly fall off. This hasn't happened to the DraftKings Casino app because what we will term "functionality and user experience" have graded out well compared to some of its top competitors.
Minor nuances like app load time and click-to-play load times are quite important, and players will quickly realize that DraftKings' speed eliminates annoying delays. Players can utilize Face ID technology to load the app without password input, while individual gaming platforms will typically load in 2-8 seconds.
Once loaded, gameplay typically runs smoothly without bugs, delays, or glitches. This is important not only for overall enjoyment but also in terms of cultivating trust between the player and the platform.
Should an issue arise, DraftKings offers a multitude of ways to get help. With its help center that is accessible 24/7, players can search for common FAQs for solutions, while players can contact user support through email and/or request a telephone callback.
One mark against its customer support setup: if you're looking for a real-time chat, there is none. The fact that you can't jump into a queue and simply interact with a support technician is somewhat disappointing.
DraftKings Casino Screenshots
Information is great, but if you're simply looking to get a sense of what the app looks like, we have compiled a look at various screenshots of menus, games, and functions within it.
Is the DraftKings Casino App Legit?
In a word, yes. Each state has a department of gaming that enforces strict rules to operators regarding the overall legitimacy and integrity of the products. Such products are closely monitored.
So, what does this mean for a player? Simply put, users need not worry that the house is manipulating mobile and/or internet technology to fraud players.
How to Download the DraftKings Casino App
The DraftKings Casino app is available for Apple iPhone and iPad users via iOS. Google Android players also have access to the app. While players can go directly to the DraftKings website or visit the App Store (Apple) or Google Play (Android).
That said, in order to claim the best overall signup offer and launch the download process via either device, players can click this link.
All told, the sign up process takes roughly five minutes. You will need the following information to get started:
valid email
username
password
telephone number
With the account created, users will need to select a valid banking method. Now, let's cover all of the financial center options below.
How to Fund and Withdraw Money
It is critically important that users not only have a variety of convenient options to get money into and out of accounts but also that they feel confident in the overall security of their funds. As is the overall case with the legitimacy of games, DraftKings and other casino apps are held to the highest of security standards by each state's governing body.
| DraftKings Casino App Money Options | Details |
| --- | --- |
| Minimum deposit | $5 |
| Deposit options | debit cards, credit cards, online banking, PayPal, ACH eCheck, Play+ prepaid, wire transfers, Venmo (new) |
| Withdraw options | Online banking, PayPal, in-person, check, debit card, and Venmo |
| Time | Between 1-3 days (most), 10-14 days (check) |
In terms of how to fund accounts, DraftKings presents a variety of methods. Payment types include:
debit cards
credit cards
online banking (Wells Fargo, Chase, Bank of America, and more)
PayPal
ACH eCheck
Play+ prepaid card
wire transfers
DraftKings gift cards
Cash
Venmo
Wait times following transfers are often instant, meaning players can complete a transaction and begin playing within seconds.
Similarly, making a withdraw is rather easy. Online banking, PayPal, in-person, check, debit card, and Venmo. In the case of debit card and Venmo, a withdraw can be made only after an eligible account makes a deposit. Wait times range between 1-3 days for online banking, 1-2 days through PayPal and Venmo, and 10-14 days via check. That said, we have seen some transfers can hit within minutes on PayPal.
DraftKings Casino States
Unlike legal online sports betting, which has now reached roughly half of the 50 states, it has been a slower moving process on the casino side. Currently, the DraftKings Casino app is available in just five states: New Jersey, Pennsylvania, Connecticut, West Virginia, and Michigan.
| State | Retail Partner | Services | Hours of operation | Phone Number |
| --- | --- | --- | --- | --- |
| New Jersey | Resorts Casino Hotel | Dine-in, gaming, hotel | 11A - 10:30P | 609-340-6300 |
| West Virginia | Hollywood Casino at Charles Town Races | None | None | 800-795-7001 |
| Michigan | Bay Mills Resort & Casinos | Dine-in, hotel, golf, gaming | Not available | 888-422-9645 |
| Connecticut | DraftKings Sportsbook at Foxwoods | Dine-in, gaming, hotel | Open 24 hours | (860) 312-4224 |
| Pennsylvania | Hollywood Casino at Penn National Race Course | Gaming, hotel, dine-in, entertainment | Open 24 hours | 717-469-2211 |
The DraftKings Casino app first launched in both New Jersey in February 2019 as a supplement to its sports betting vertical. Soon, it would launch a standalone platform.
Then in July 2020, both Pennsylvania and West Virginia entered the mix. Then in January 2021, Michigan would join the mix before Connecticut, its most recent state of operation, entered that October.
This means there are well over a dozen states that offer legal online sports betting but do not yet offer casino options. That said, states like New York have recently introduced legislation in an effort to get things rolling. While no definitive casino expansion is on the books for 2023, it is not impossible that a rollout in a state or two could occur sometime before the end of the year.
Our TLDR DraftKings Casino Summary
Here's the bottom line, if you're in the market for an online casino app, DraftKings is one of the best overall options available.
From signup bonuses to the pure volume of games in-app, it grades out favorably, warranting attention.
What you end up with is a sleek app that has strong functionality, short wait times, convenient funding options, and plenty of ways to win — all backed up with a competitive welcome offer and strong loyalty incentives.
The clear negative mark against it is the mechanics of the deposit match — one that does not grade out particularly well with the likes of a BetRivers.
While a 100%, dollar-for-dollar match is fantastic, we simply don't love a 15x playthrough requirement. It makes ultimately gaining access to such funds as real money extremely difficult. Fortunately, the second offer of a bet $5+, get $100 bonus credit only carries a 1x playthrough requirement.
It's also worth noting its bonuses can be realized with wins, meaning it doesn't require loss in order to reap the benefit of the incentive. FanDuel Casino, for instance, has a $1,000 play-it-again bonus that will refund casino credit bonuses to players, up to $1,000, should they be down within the first 24 hours of using the app. While valuable, players would undoubtedly like to avoid relying on it.
There's no doubt that DraftKings' leading offer is most certainly in its sportsbook — it sits behind second in terms of overall market share in almost all legal online states — but with increased attention on its casino promotions and the recent implementation of its My Rewards and Dynasty features, it's slowly building its presence as a separate authority in the online casino space.
Experienced players, beginners, and those in between will appreciate the scope of games and nuanced options while enjoying easy-to-overlook yet critically important features like quick load times, safe and secure financial transactions, and accessible as well as easy-to-access customer support platform.
DraftKings Live Stock Ticker (DKNG)
DraftKings Inc.
Sector:
Consumer Cyclical
DraftKings Inc. operates a digital sports entertainment and gaming company. It offers multi-channel sports betting and gaming technologies, powering sports and gaming entertainment for operators in 17 countries. The company operates iGaming through its DraftKings brand in 5 states, as well as operates Golden Nugget Online Gaming, an iGaming product and gaming brand in 3 states. Its Sportsbook is live with mobile and/or retail betting operations in the United States pursuant to regulations in 18 states. The company's daily fantasy sports product is available in 6 countries internationally with 15 distinct sports categories. In addition, it offers DraftKings Marketplace, a digital collectibles ecosystem designed for mainstream accessibility that offers curated NFT drops and supports secondary-market transactions, as well as owns Vegas Sports Information Network (VSiN), a multi-platform broadcast and content company. DraftKings Inc. was founded in 2011 and is headquartered in Boston, Massachusetts.